Client Testimonial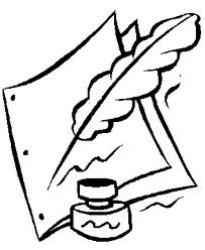 Dear Mr. Ghassan
On behalf of the whole family, I would like to express my sincere thanks for the great arrangements and the hospitality we have received during our stay in Istanbul. I would like to congratulate your company for the great prefessional arrangements. We had a wonderful time with your help.
Abdulmonem Al-Hayani MBBS, DipFMS, PhD, LIFBA. 29.03.2012
---
Hi Ghassan & Ayşin,
I want to thank you both so very much, we do appreciate everything you have done, your kindness and cooperation.
Mr. Omar Turani & M. Turani / Kempinski Hotel Barbaros Bay group / 05.04.2012
---
Dear Ayşin,
I want to to write to you before the day ends. Thank you for everything, you have gathered with my team so well. Apart from few little details, everything was perfect. I hope that we could work together in many future occasions.
Mr. Samil Yavan / Head of Finland Trade Center / Finnish Business Delegation Group at The Marmara Taksim / / 19 April 2012
---
Hello Mr. Ghassan, arrived last night in Miami. Thank you so very much for arranging our hotel and tour to Efes. I highly recommend the Blue House because of its phenomenal location! It was clean and the staff was friendly and very helpful! We had a beautiful view of the Blue Mosque from our hotel room window! Thanks again! I'll definitely contact you on my next trip to Istanbul!
Marilyn Rodriguez / Supply Chain Security Specialist / 03.07.2012
---

Dear Mrs Aysin Sezmis,
Thank you for all the arrangements. Everything went very well in Istanbul, all services were provided as agreed upon. Thank you again and hopefully the co-operation with Allure Travel will continue in the future. Best Regards
Mr. Sixten Norman / VTT Meeting / Yenibosna Gönen Hotel / 2-7 December 2012
---
We had a wonderful time with everything going to plan. Although the days were long, we understood it was the only way we could fit in all of the marvellous sites.
We did appreciate your professional assistance in organising this tour for us and thank you most sincerely.
Kind regards
Bill and Barbara Hovard / 07.01.2013
---
Salam allaykem
Thank you Mr. Ghassan for great arrangement for our trip .. It was one of the best trips for us
We wish to communicate with you in future to arrange other trips
Mr. Abdulla Sharifi / 4SHABAB Group / Legacy Ottoman Hotel / 22.04.2013
---
Dear Mr Ghassan , Thank you for everything. Our trip was very nice and joyful, a big part of its success was because of the nice choices of hotels you have given us. Every hotel had its own exclusive theme, My family loved it. Thanks again and looking forward for another visit to turkey.
Mr. Abdulrahman Al Humaidan / Turkey trip / 10-20.06.2013
---
Dear Mr. Ghassan
We appreciated the services offered by your company, the whole team was happy with the arrangement and transportation. I think we can repeat the experience next year inchaallah, but we will be about 20-22 persons!
I would like to thank you for your kind collaboration and nice relationship.
---
Best regards
Khaldoun Dia-Eddine

Mr. Khaldoun Dia-Eddine / ZURICH SCHOOL OF MANAGEMENT & LAW GROUP / RAMADA PLAZA TAKSİM / 8-13.10.2013.
---