Churches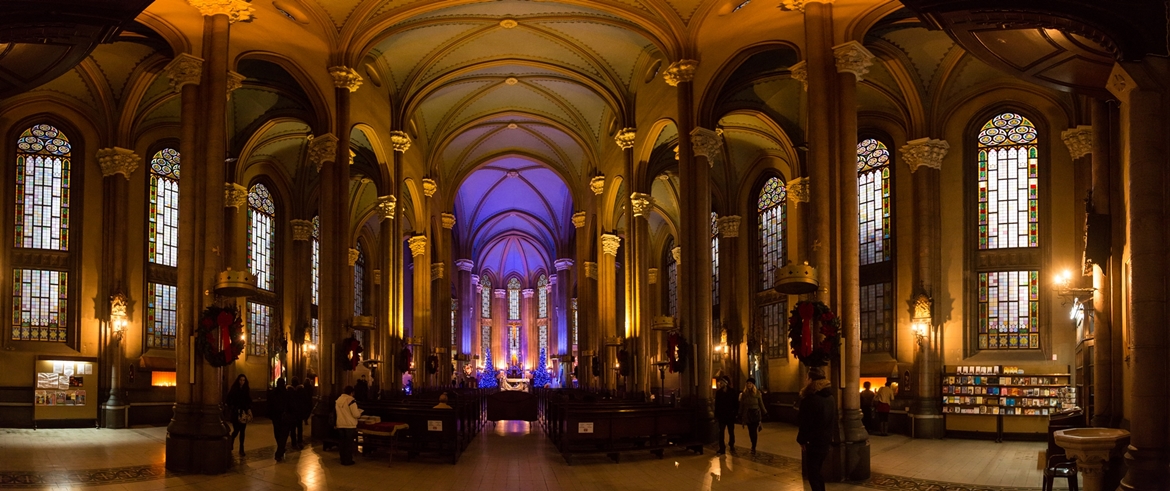 The Saint Antoine Church; Located on Istiklal Street in Beyoglu, the Saint Antoine Church (San Antonio di Padova) is on the left side of the street if you are facing from Galatasaray towards Tünel. Construction began in 1906 and the church was completed in 1912. Its architect, Giulo Mongeri, who was born in Istanbul, gave it an Italian Neo-Gothic style. Today it is Istanbul's largest church with the busiest congregation and is run by Italian priests.
Anglican Church; It was also called Crimean church. It was built in Beyoglu - Taksim district, on the land donated by Sultan Abdulmecit, between 1858-68 by the British architect G.E. Street in memory of British soldiers who had participated in the Crimean War. All stones used in construction were brought from Malta. Closed in 1978 due to the lack of a congregation, but was re-opened in 1991. It is in Neo-Gothic architecture.

Surp Krikor Lusarovic Armenian Orthodox Church; It is the oldest Armenian church in Istanbul. It was written in a manuscript that there was a church there in the name of Surp Sarkis in 1360. It was rebuilt in 1431. Since it was fell down in 1958, architect Bedros Zabyan built a new one. It is one of the churches which was built during Turkish Republic period. Its conical dome differs it from other Armenian churches. In the crypt there are some nice tiles deriving from the previous church on the site.

The Bulgarian Church; This church belongs to the Bulgarian minority and is the most interesting church in Istanbul. The Bulgarian minority of the Ottoman Empire used to pray at the churches of the Fener Orthodox Patriarchy. Due to the nationalistic movements, Bulgarians were allowed to build their own church in the 19th century. First, a small wooden church was built on the shore of the Golden Horn between Balat and Fener squares (near Eyup district) where the current church is located, but later this was developed into a larger building.

The Greek Orthodox Patriarchate; Located in the Fener region (near Eyup district), between Sadrazam Ali Pasa Street and Incebel Street, the Greek Orthodox Patriarchate is located in the yard of this church. In 1602, the Patriarch moved to Aya Yorgi, when the site was used as monastery. Since that time, a good many renovations have occurred, the most recent of which ended in 1991, owing to damage sustained by fire in 1941. Although not so significant architecturally, Aya Yorgi possesses valuable historical artifacts.


Virgin Mary Suryani Church; It is the only church which was built by Suryanis (Assyrian) in Istanbul. It was built in Beyoglu - Taksim district in 1960 with the stones brought from Mardin where the head church of Suryanis is located.


The Allure Travel Tours
In response to a growing demand for trips to Turkey, The Allure Travel is passionate about providing expert services and advice to you to make your visit to Turkey a truly memorable experience. See Our All Tours